91 Great Hill Road
Naugatuck, CT 06770 US
U.S. & Canada: (866) 358-2277
Email: info@ss396.com
1968-1972 Chevrolet Clutch and Brake Pedal Assembly
Product May Vary From Above Listed Image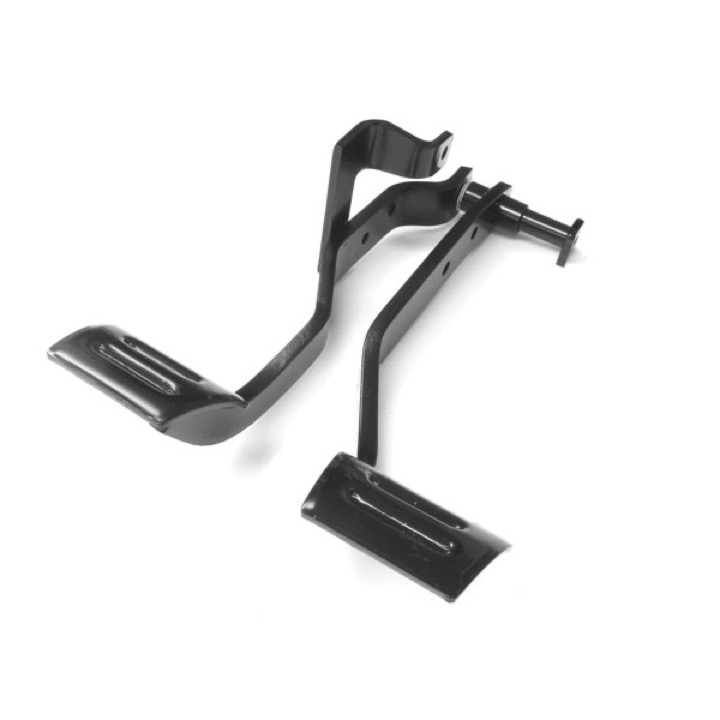 This is a complete Chevrolet brake and clutch pedal assembly. An accurate, high quality heat treated reproduction pedal assembly with a set of 4 shaft bushings and pin retaining clip. Black EDP coated clutch pedal has a 5/8th inch shaft.

Replaces GM Part #s:
3967783 - clutch pedal
3937889 - brake pedal
332536 - bushing


This is a complete Chevrolet brake and clutch pedal assembly. An accurate, high quality heat treated reproduction pedal assembly with a set of 4 shaft bushings and pin retaining clip. Black EDP coated clutch pedal has a 5/8th inch shaft.
Replaces GM Part #s:
3967783 - clutch pedal
3937889 - brake pedal
332536 - bushing
Parts Application (click year and model for exact part details):
---
Average Customer Review:
Not yet rated
Click here to write an review and share your thoughts with others.
Related Products