Tom Cerciello's 1982 El Camino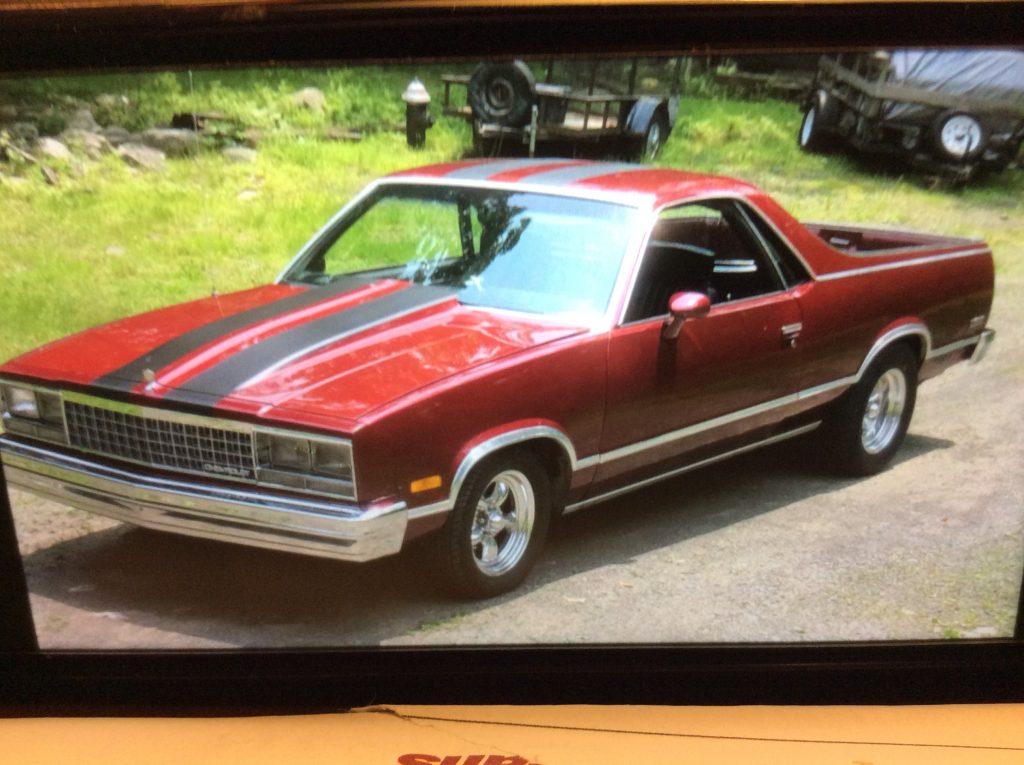 Tom Cerciello's 1982 El Camino – Race Car to Show Car
Tom Cerciello got this 1982 El Camino which the previous owner set up for racing just two weeks ago. It came equipped with a 350/425 HP crate motor, Holley 850 double pumper carburetor, headers, and a TH400 automatic transmission with a shift kit. Keeping this power to the ground are 10/15" M/T slicks 5"/15" front tires on American Racing Wheels and for an added kick going down the track sits a brand new NOS system.
While all these things are great to have on the track, Tom is not interested in racing in the slightest. Tom says;
"I just want to get this 1982 El Camino back in shape and use it as a regular driver for car shows and swap meets."
Tom notes that the frame and body are in great shape and the interior has been freshly redone. It needs some new paint which Tom is currently trying to match. The dash was completely disconnected when he purchased it and Tom is currently working on restoring all the gauges and the dash back to its original styling. All-in-all the car looks and drives great! Tom says;
"The 82 El Camino is fun to drive and brings back a lot of memories, can't wait to get it back in shape and ready for shows."
---
Check out these photos taken by Tom!
---