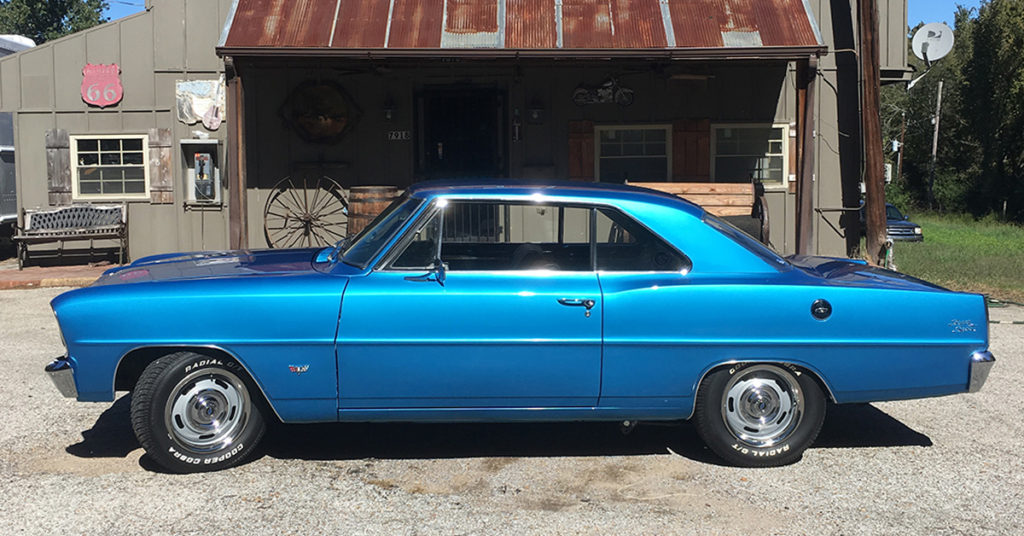 Terry got this 1966 Chevy ll Nova about 3 years ago from a passion that runs deep for 66-7 Chevy II Novas. It wasn't a completed build but it also wasn't a hunk, only slight work had to be done to the car. Terry had to rebuild both the front and rear end to get this car back up and going. While he was doing that he also decided to touch up the interior with some parts from Ground Up SS396.com.
In the process, Terry put a Skip White Performance 383 stroker in it which last dyno'd at just around 500 hp!
"I love these cars! My first car was a 1966 Chevy ll SS and since then I've owned eight 66-67 Chevy ll Novas."

Terry Whitten
---
---
---
Stay up-to-date with all things Built From The Ground Up!