Flash Sale! 16% Off On Orders. No Minimum!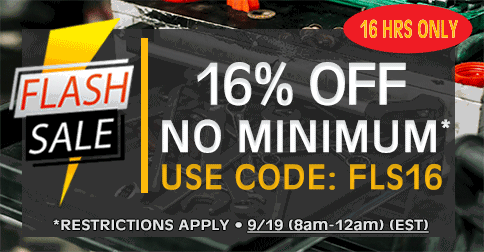 Use coupon code FLS16 and get 16% off*
FLASH SALE 16 HOURS ONLY!

SAVE 16% OFF YOUR ORDER*

COUPON: FLS16
For example; Spend anywhere from $1 – $200 on eligible discountable items and get 16% off your entire order. No minimum purchase is required for the coupon to apply.
Restrictions Apply. See below for complete details.
Promotion valid 09-19-18 8am est. to 09-20-18 at 12am midnight est.
Use Coupon code: FLS16 at Checkout
Coupon expires 09/20/18 at 12:00 am est.
Choose your car below to shop our selections of parts!
Terms and Conditions:
*For the 16% offer to apply the order total must be $0.01 or greater. The 16% off coupon only applies to items marked as Part Eligible for Discounting With Coupon: Yes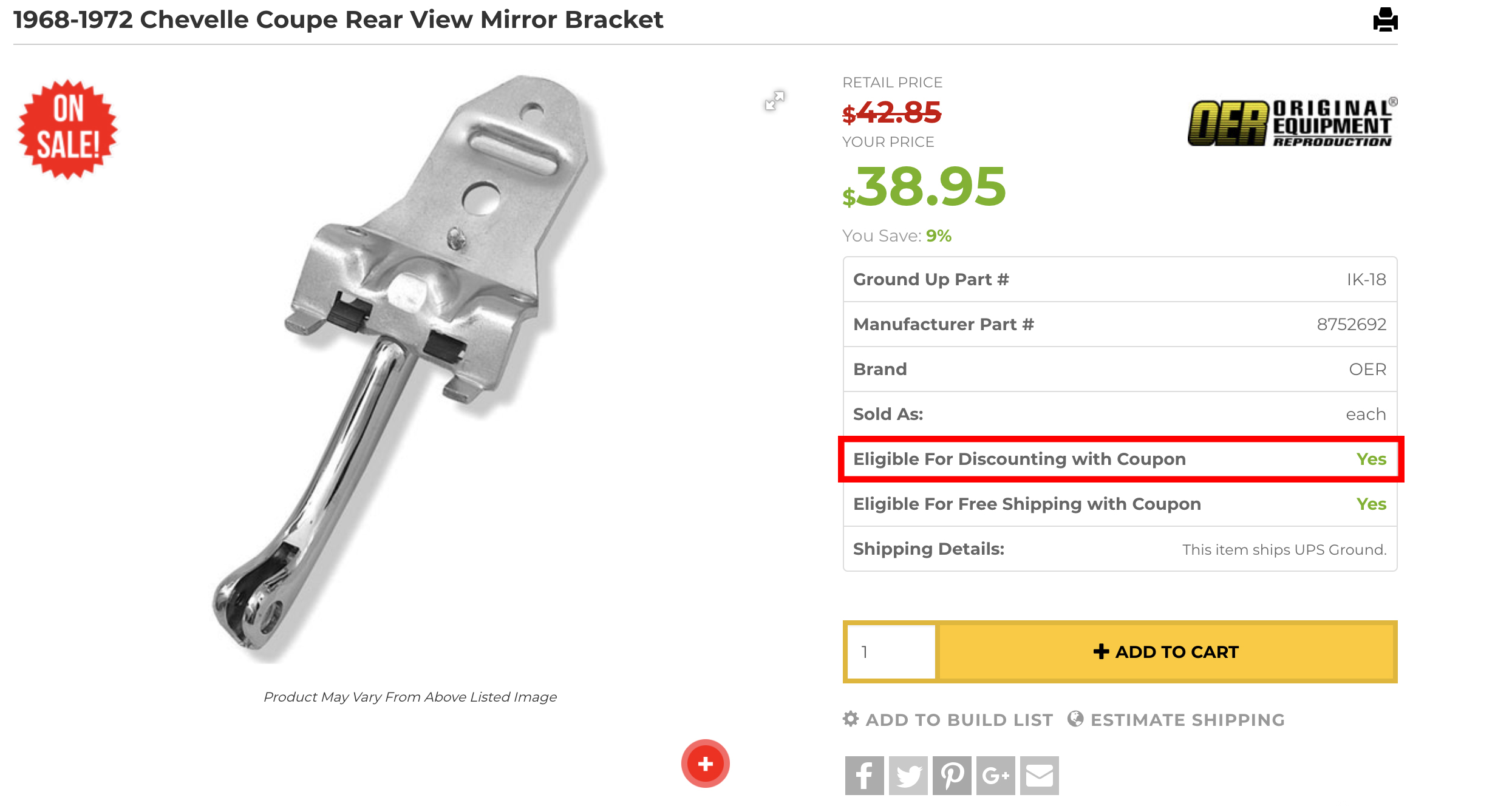 (Discounting information can be found on the product description page for all parts) See the example above.

If your basket contains a mixture of items marked a both Yes and No for eligible for discounting with coupon your order total will be reduced to reflect any items set to Yes for "Part Eligible for Discounting With Coupon: Yes".
FLS16 coupon codes valid 9-19-18 at 8:00am to 9-20-18 12am est!