Ron's 1971 Heavy Chevy Chevelle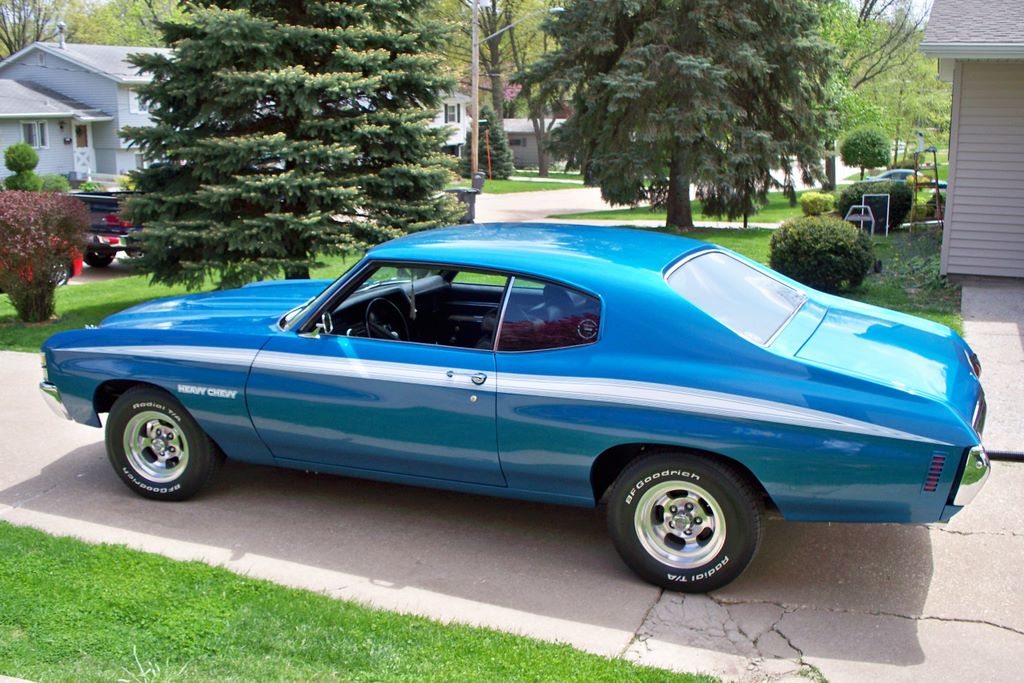 Ron's 1971 Heavy Chevy Chevelle – High School Reunion

Ron's owned this 1971 Heavy Chevy since way back in high school, but life happened and the car was eventually sold but not forgotten.
Fast forward to the present day. After a series of events including a divorce, a little detective work, and a great stroke of luck, Ron was able to find his old Heavy Chevy in a barn in the little town of Prophetstown, Illinois in 2005.
The car was completely intact with the original 402 and 4 speed still there. Ron restored the car back to its former glory. Ron says,
"I am now reliving the youth that I think we all find dear to us."
---
Check out these photos taken by Ron!
---

---