Pete Hendrick's 1969 Chevelle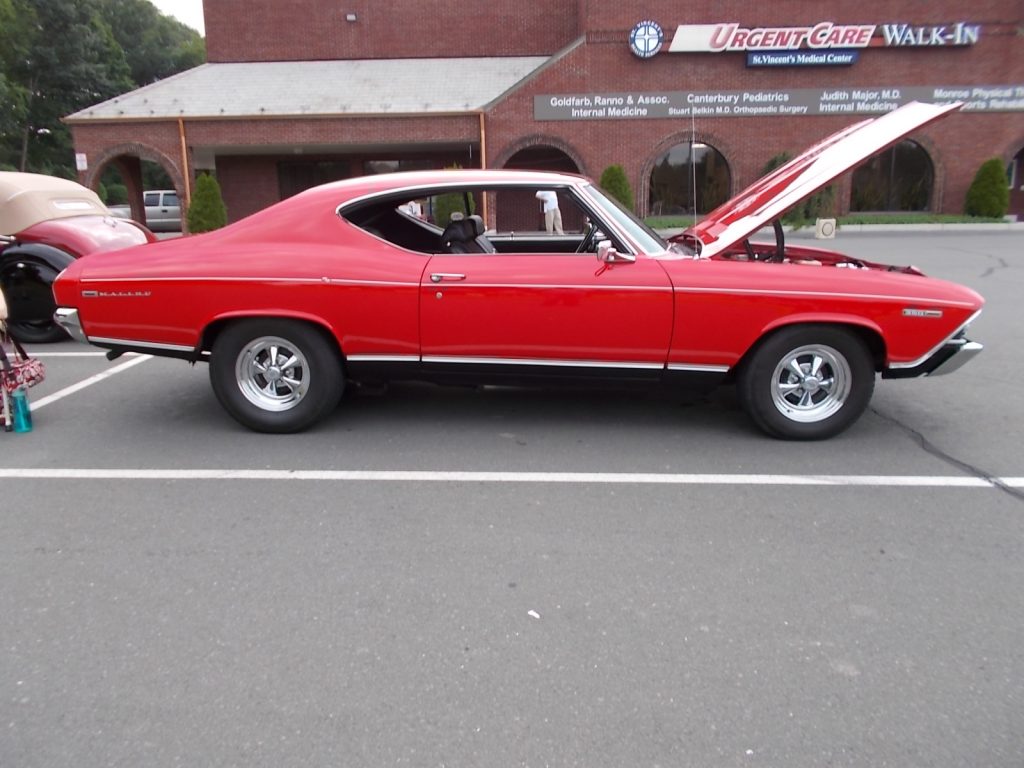 Pete Hendrick's 1969 Chevelle – Winning Chevelle's
Pete Hendrick picked up this 1969 Chevelle located in Ohio through eBay in 2010. The 1969 Chevelle was partially restored and needed a little extra push to get it driving worthy. Pete did just this finishing it and repairing several troubled areas with parts from Ground Up SS396.com.
Pete was interested in this 1969 Chevelle because of a striking resemblance the car had to an original 1968 Chevelle Pete owned in the early-to-mid 70s. It featured the same interior & exterior paint and identical Cragar Super Sport wheels. Pete says,
"This 1969 Chevelle sat there looking like a twin of the 1968 Chevelle Super Sport I had in the early 70s."
The car Pete owned back then was a 1968 Chevelle Super Sport with a 396 power plant, a 4-speed transmission, and a 12 bolt 4.11 rear end. Pete raced this 68′ Chevelle at the Connecticut Dragway several times and still has a 1972 class winner trophy from the good-ol-days.
Pete's current 1969 Chevelle has a modified 350 engine with a turbo 350 transmission and a 12 bolt 3.73 rear end. Much like the old Chevelle from the 70s this Chevelle is yet another trophy winner, it has won 9 trophies with 3 first place wins so far, and still counting…
Great story Pete, I guess we can say "some things never change!" -Team Ground Up
---
Check out these photos taken by Pete!
---

1969 Chevelle SS396 Rear Panel Emblem

Ground Up Part #: TT-1920

Price: $36.95
---
1968-1977 Chevelle Champion Cooling Aluminum Radiator Economy Series 2 Core – 400-600 HP

Ground Up Part #: CCS-EC161

Price: $196.95 (Save 10% with this kit)
---

---