Introducing the BRAND NEW SS396.com mobile website!
We have added additional features to make it easier than ever to find what you need!

Optimized For Mobile
Redesigned Search Tool
User-Friendly Browsing
To celebrate the launch of our new mobile website we're offering you a 10% discount on all DISCOUNTABLE items to try it out! NO MINIMUM PURCHASE REQUIRED!! 12 HOURS ONLY!
Use coupon code MW10 and get 10% off*
Hurry!! The new website is here to stay but saving 10% off your order will only last 12 hours!

[wpcdt-countdown id="13627″]
USE COUPON CODE: MW10
For example; Spend anything on eligible discountable items and get 10% off that item. No minimum purchase is required for the coupon to apply. YOU MUST APPLY THIS COUPON BEFORE COMPLETING CHECKOUT.
Restrictions Apply. See below for complete details.
Promotion valid 11-14-18 9am est. to 11-14-18 at 9pm est.
Use Coupon code: MW10 at Checkout
Coupon expires 11/14/18 at 9:00 pm est.
Choose your car below to shop our selections of parts!
Terms and Conditions:
*For the 10% offer to apply the order total must be $0.01 or greater. The 10% off coupon only applies to items marked as Part Eligible for Discounting With Coupon: Yes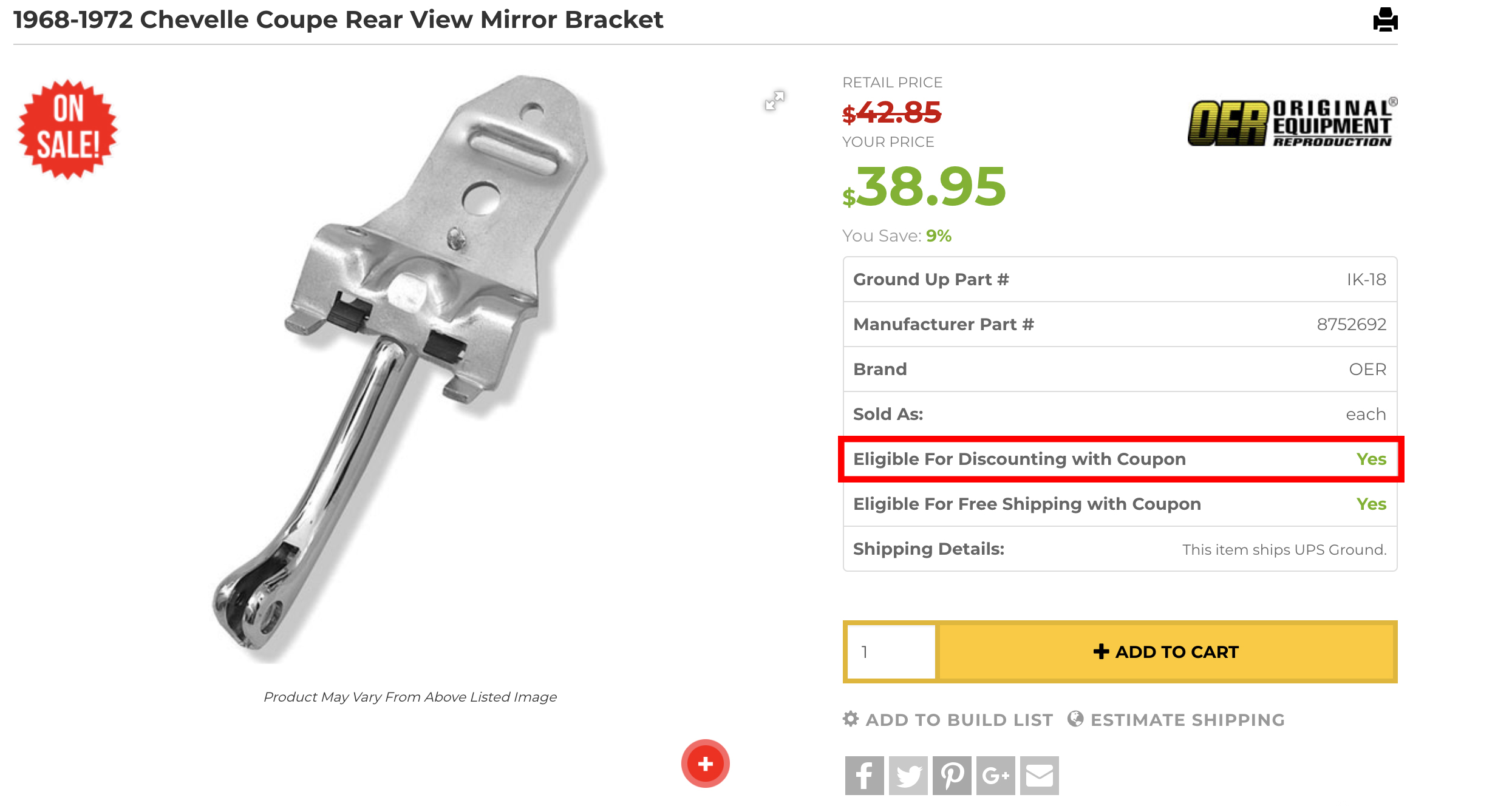 (Discounting information can be found on the product description page for all parts) See the example above.

If your basket contains a mixture of items marked a both Yes and No for eligible for discounting with coupon your order total will be reduced to reflect any items set to Yes for "Part Eligible for Discounting With Coupon: Yes".
MW10 coupon codes valid 11-14-18 at 9:00am to 11-14-18 9:00pm est!