Matt Danielak's 1970 Chevelle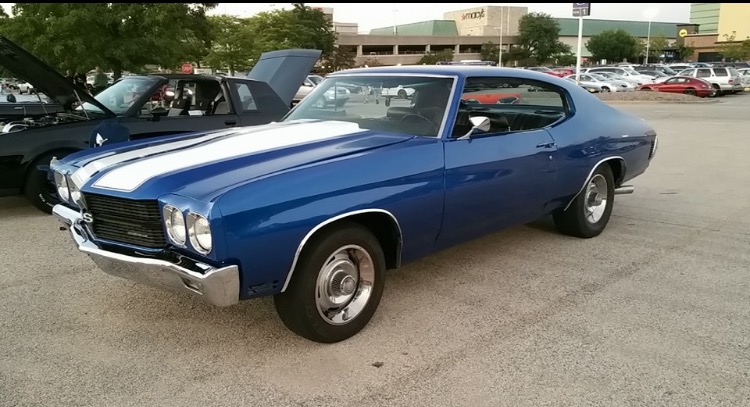 Matt Danielak's 1970 Chevelle – Father & Son Build
Matt Danielak and his father purchased this 1970 Chevelle on December 18th 2015. When purchased the car was fairly stock and needed some minor work to get it where they wanted it to be. The plan for this 1970 Chevelle build was to be a bracket drag car but still capable of being street driven. With these plans in mind for the build Matt and his father's first purchase was a drum to disk conversion kit from SS396.com.
The conversion was perfect for what they needed and was a great starting place for this future drag car. As all drag cars this 1970 Chevelle needs a little more work to be able to race consistently at the track but it's time will come eventually. Matt says
"The Chevelle is called The College Fund because I bought it while still in high school and that's where all my money was spent."
Finally, this 1970 Chevelle features an immaculate father & son paint job to bring the whole build together. In fact, when this 1970 Chevelle made its bracket debut at Indianapolis, Indiana division 3 finals people said it looked too good to be racing! Matt's finally notes on this car is that it's a work in progress (like all drag car's) and will definitely need more parts from ss396.com!
"We'll be here for you Matt!" -Team Ground Up

1964-1972 Chevelle Front Disc Brake Conversion Kit – Upgraded 11 inch Delco Stamped Booster, Drilled & Slotted Rotors

Ground Up Part #: FM-1790AS-UP

Price: $541.37
---
Check out these photos taken by Matt!
---

---