Mark's 1970 Nova Super Sport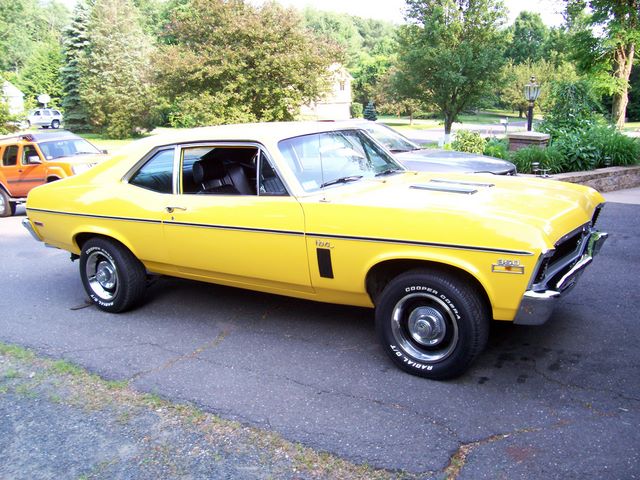 Mark's 1970 Nova Super Sport – Happy Birthday To Mark
We've all gotten interesting birthday gifts in the past, sometimes good, sometimes not so good. Giving gifts to others and receiving them can be a hit or miss process. Only we know what we truly like and sometimes we wish we could pick out the perfect present for ourselves. Well, Mark knew what he wanted for his birthday last year, and it happened to be the 1970 Nova SS you see here!
This present needed a little work, but the guy Mark bought it from had already professionally done the body work and engine. The previous owner had run out of money and needed to sell the car unfinished in order to send the kids to college, so Mark was able to pick up where he left off. It may have cost a little more than a cake, but Mark got this car for a very reasonable price. He completed all of the trim work, interior work, and replaced the transmission. The Nova now packs a 350 with a mild cam mated to a TH350 and 3.90 rear end. Plans for next year include taking the body off of the frame to fix some rust issues under the car.
While this Nova has a little way to go before Mark is finished with it, this present sure beats a wool sweater and pair of socks!
---
Check out these photos taken by Mark
---