John Byerley 1969 Chevelle Yenko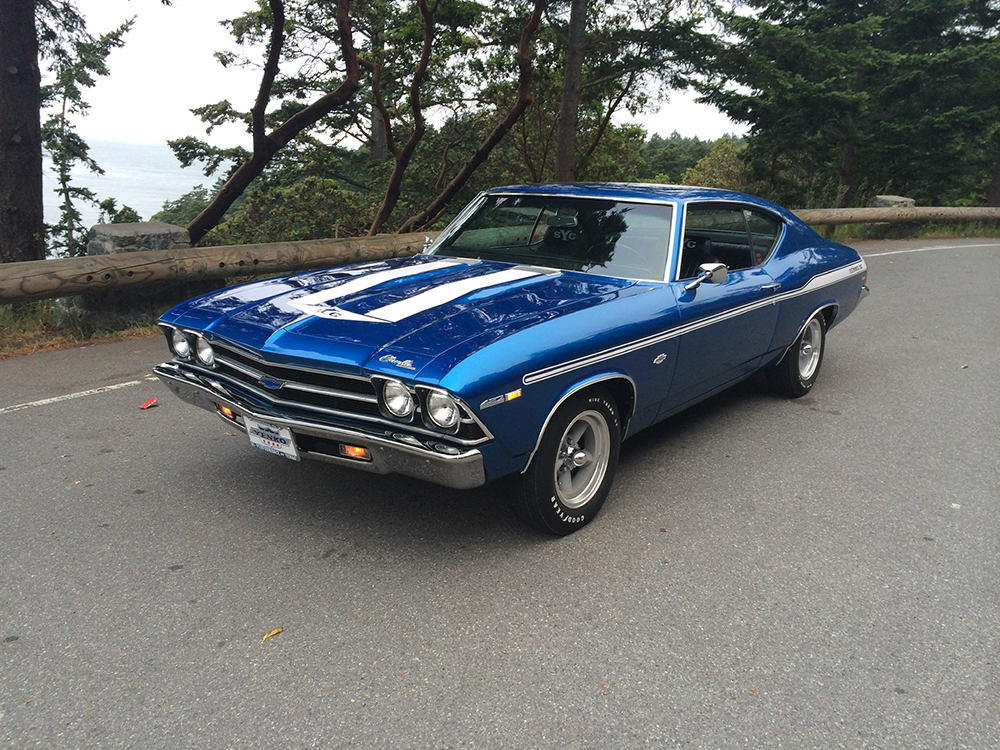 John Byerley 1969 Chevelle Yenko – An Automatic SYC
John Byerley bought this 1969 Chevelle Yenko 31 years ago from an ad in Hemmings Motor News and completely restored it in the late '90s. John decided to go with this car because in his mind the Yenko SYC Chevelle is one of the most desired muscle cars and he wanted to be a part of the vast history that Don Yenko started many years ago.
John's Chevelle is a factory-correct original 1969 Chevelle Yenko in a stunning Dusk Blue (GM color code 51) with iconic white SYC striping. It features Don Yenko's tuned 427 Big-Block Chevy producing 425 horsepower coupled to a TH400 automatic transmission. When we asked John what was in store next for this iconic Chevelle he answered;
"The car has spent 31+ years with me so another complete restoration will be in store for this Chevelle in the near future."
---
Check out these photos taken by John!
---

1968-1969 Chevelle Intake 396/375 L78 L89 Intake Manifold

Ground Up Part #: 3933163

Price: $399.95 (Save 11% buying this kit)
---
1969 Chevelle Speedometer Gauge

Ground Up Part #: 6492542

Price: $254.95 (Save 12% buying this kit)
---
1969-1972 Chevelle SS Exhaust Tips with GM Numbers

Ground Up Part #: XET-321

Price: $59.95
---
1969-1972 Chevelle Tilt Steering Column For Auto On The Floor

Ground Up Part #: TILT-69AA

Price: $599.99 (Save 10% buying this kit)
---
1964-1972 Chevelle Delco Remy Horns

Ground Up Part #: ADR-3H

Price: $179.99
---
1968-1969 Chevelle Stainless Steel Fuel Tank

Ground Up Part #: XTS-68A

Price: $239.99 (Save 15% buying this kit)
---
1969 Chevelle Big Block Power Steering Pump

Ground Up Part #: APS-6151

Price: $179.95 (Save 8% buying this kit)
---
1968-1972 Chevelle Wiper Motor With Hidden Wipers Original Plug Location

Ground Up Part #: AWM-4169

Price: $169.95 (Save 29% buying this kit)
1969 Chevelle Yenko Window Decal

Ground Up Part #: HY-069

Price: $8.99
---
1969 Chevelle Yenko Fan Shroud Decal

Ground Up Part #: HY-164

Price: $9.99
*Due to increased costs of manufacturing, materials, etc., prices can change. For current pricing, please visit our web site, or contact a Ground Up sales representative*
---

---