Joe Biaselli's 1966 Chevelle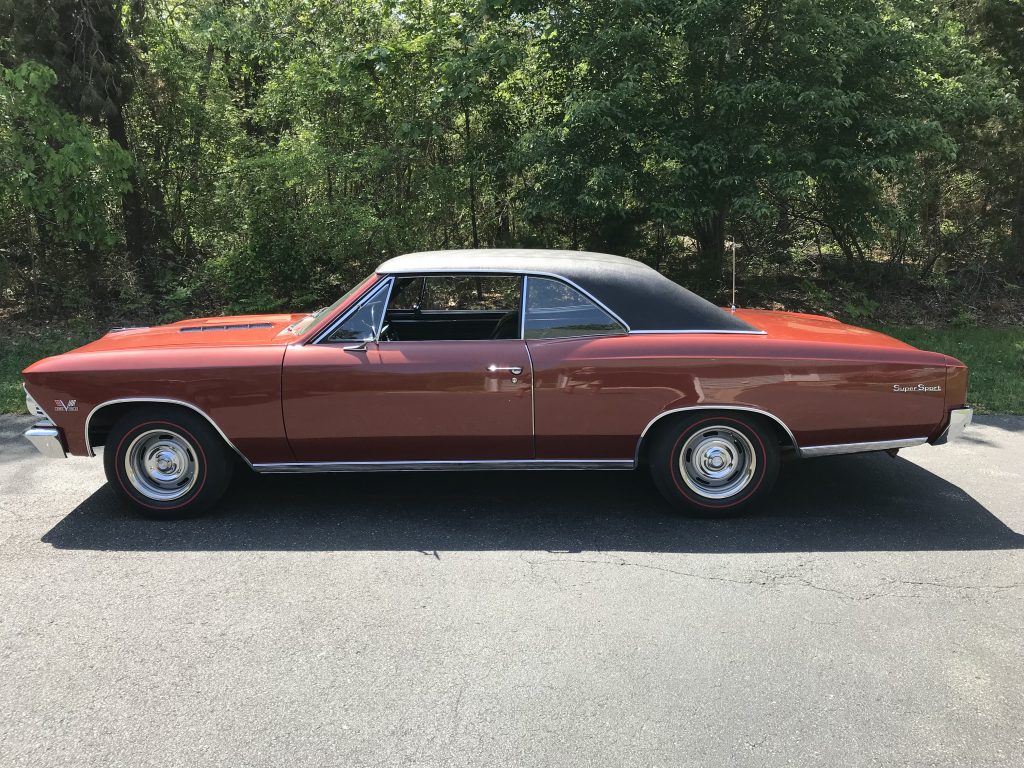 Joe Biaselli's 1966 Chevelle – An Original SS396 Chevelle
Joe Biaselli purchased this 1966 Chevelle three years ago from a good friend in October of 2017. When Joe took ownership of this Chevelle the car was about 90% done and when we asked what made this Chevelle special to him he responded:
"The originality of the car and the fact I've always wanted to own one" two very good reasons!
Joe's 1966 Chevelle is an original SS396/360 horsepower Chevelle coated in the stunning GM color code M (Aztec Bronze) with a black vinyl top. The interior sports bucket seats and an M20 4-speed manual transmission. And to bring this whole car's look together Joe wrapped all four corners with painted rally wheels wrapped in redline tires. We asked Joe what was in store next for this build and to that he answered "Pulling the motor for a more detailed look at what might be missing to complete this 66′ Chevelle"
---
Check out these photos taken by Joe!
---

1966 Chevelle Bumper Rear

Ground Up Part #: MAU-66R

Price: $179.95 (Save 20% buying this kit)
---
1964-1967 Chevelle Heater Core And Box Seals Kit, Without Air Conditioning

Ground Up Part #: AHC-KIT5

Price: $107.98 (Save 10% buying this kit)
---
1966-1967 Chevelle Glove Box Without Air Conditioning

Ground Up Part #: IGB-166

Price: $19.99
---
1966 Chevelle Parking Lamp Lenses

Ground Up Part #: LPL-4249

Price: $34.95
---
1965-1966 Chevelle Parking Lens Gaskets

Ground Up Part #: LG-4151

Price: $5.99
*Due to increased costs of manufacturing, materials, etc., prices can change. For current pricing please visit our web site, or contact a Ground Up sales representative*
---

---