Jessie Hall's 1969 El Camino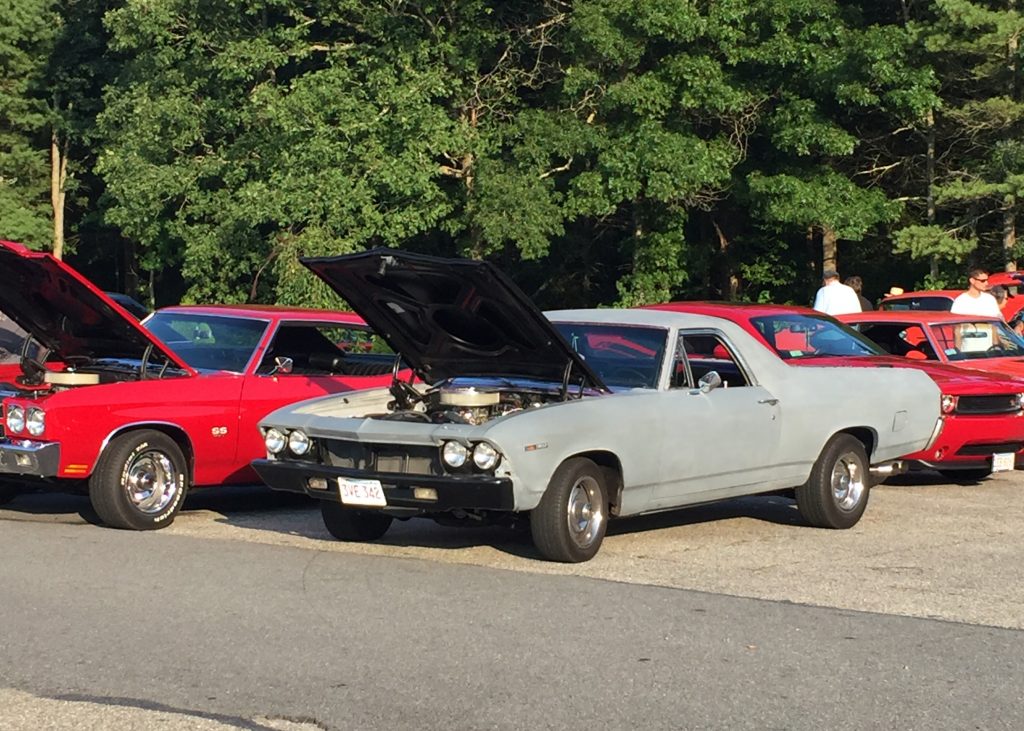 Jessie Hall's 1969 El Camino –
Since a young child Jessie had always been interested in Chevrolet El Camino's. When Jessie was 15 he bought three El Camino's for part cars and one body to salvage. This being a father son project, Jessie and his father knew they had some serious work ahead of them. Aware of this Jessie's father and Jessie put their heads down and got to work. Over the course of 5 years both of them spent countless hours getting the 69′ El Camino project off the ground. Jessie says
"Like everybody else, we understood the time and devotion to a restoration and what it takes to finish one."
Currently Jessie's 1969 El Camino is equipped with a BBC 396 coupled to a TH400. The carburetor setup on this 69′ El Camino is a 650 Edlebrock 4 barrel. In the rear sits a 3" true dual exhaust to FlowMaster Super 10s Mufflers.
While a lot of ground work is in place for this El Camino there's still plenty of work to be done. Today Jessie's El Camino still sits in primer and some minor body work needs to be accomplished but final color of this 1969 El Camino will be Purple Haze by Harley Davidson.
Great Story Jessie, we love featuring these father and son builds! Can't wait to see the finished product sitting in a beautiful Purple Haze. – Team Ground Up 
---
Check out these photos taken by Jessie!
---

"I have gotten PLENTY of parts from Ground Up SS396.com. They always have just what I need to accomplish getting my car back together." – Jessie Hall
1968-1969 El Camino Glove Box Without Air Conditioning

Ground Up Part #: IGB-169

Price: $21.99
---
1968-1972 El Camino Sill Plate Kit with Rivets

Ground Up Part #: ISP-72RK

Price: $49.80 (Save 22% buying this kit)
---
1969-1972 El Camino Tilt Steering Column For Auto On The Column

Ground Up Part #: TILT-69AOC

Price: $599.99
---
1968-1972 El Camino Front Inner Fenderwell Kit Steel

Ground Up Part #: RIF-68KIT

Price: $175.91 (Save 12% buying this kit)
---
1968-1972 El Camino OEM Fuel Tank Kit

Ground Up Part #: XT-E68K

Price: $261.67 (Save 12% buying this kit)
---