James Apostolou Jr.'s 1968 Camaro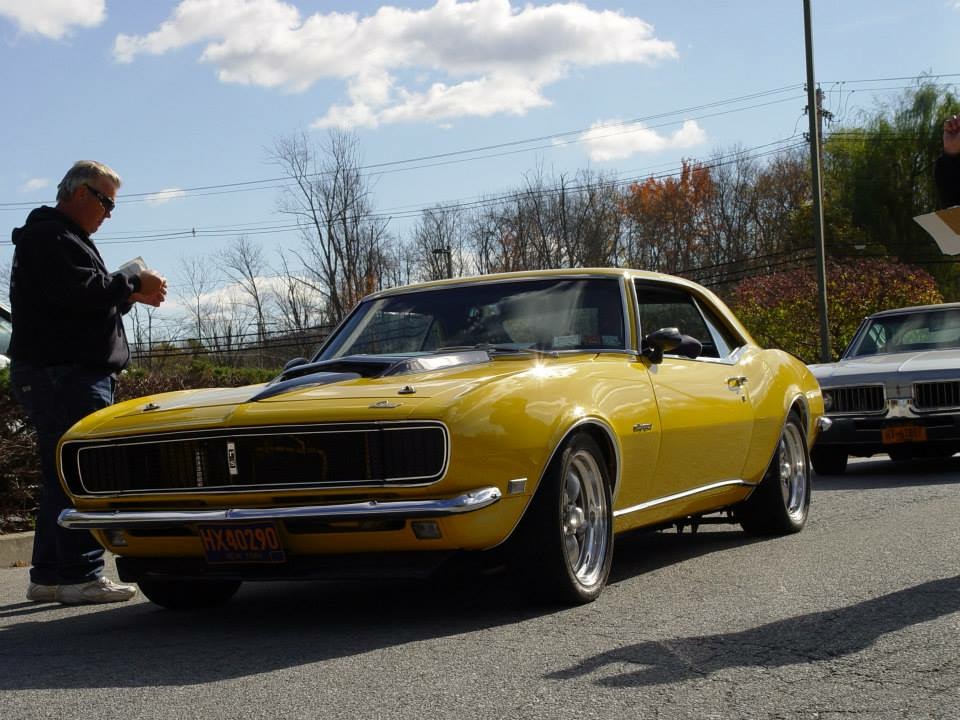 James Apostolou Jr.'s 1968 Camaro –
This here is James' Pro-touring 1968 Camaro RS thats not to far off from its original roots. This 1968 Camaro was in fact a track racing car back in the day that James' managed to salvage and turn into this modern day "racer." While this Camaro is long retired from the race track, today it's a complete show car with a ton of chrome and carbon Fiber parts that sure to turn heads at any show it attends.
James' 1968 Camaro is equipped with a 383 Stroker that's been slightly modified and tuned to produce a whopping 500+ horsepower. This Camaro has used a lot of parts from Ground Up SS396.com to get it where it is today. It features a Steel Stinger hood from Ground Up thats not only an attention grabber but also a show winner. However, James' says
"Its never about the Trophies, it's about meeting great people and hearing their stories."
Right on James! Trophies are there for the weekend but the memories are for lifetime. -Team Ground Up
---
Check out these photos taken by James!
---

1968 Camaro Bumper Kit Front And Rear

Ground Up Part #: MKY-68K

Price: $193.37 (Save 10% buying this kit)
---
1968 Camaro Rally Sport Wheel Opening Molding Set

Ground Up Part #: KW-68R

Price: $69.95 (Save 13% buying this set)
---
1967-1968 Camaro Small Block Clutch Linkage Auto to Manual Conversion Kit

Ground Up Part #: FMCK-67S

Price: $164.36 (Save 20% buying this kit)
---