Ground Up attends Swap Meets and Car Shows year round!
Unfortunately, due to the pandemic, Ground Up, Inc. has decided to cancel all upcoming shows and will not attend any events or car shows through 2021. Stay Safe everyone!
While we're not doing any shows this year you can take a trip down memory lane with us as we look back on past events we've hosted and attended!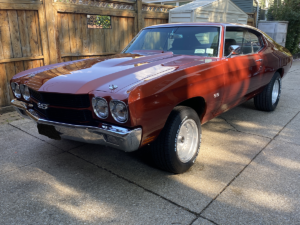 This 1970 Chevelle is David's third Chevelle. He sold his last one 25 years ago. He wanted to restore one after his children had grown
Read More »