The restoration process of a classic car can be a daunting task, especially when the car is starting out in rough shape. At this point in time, there aren't very many clean examples left to be discovered in the wild, so those who want to restore a car have to make do with whatever they can get their hands on. That is unless they'd prefer to shell out a ton of money for someone else's completed project. Either way, it's going to cost a significant amount.
Then there are the different approaches to the concept of restoration, which can be massively different in purpose and scope from one to another. A successful restoration project should ideally fall into one of the following categories.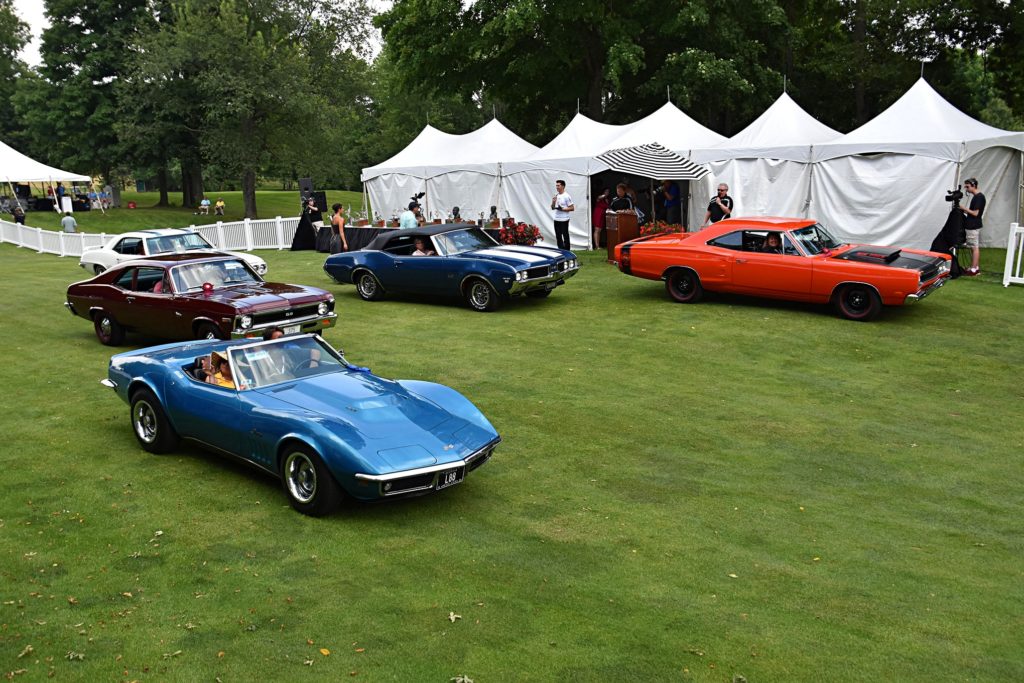 At the top of the list is the Concours D'elegance, which is the most intense and purist-oriented. A Concours restoration is based entirely on being original and correct to how the car left the factory and is judged with extreme scrutiny. A car of this level has a pedigree of significance and is very well documented. Consider these the cream of the crop.
Purist or Traditional Restorations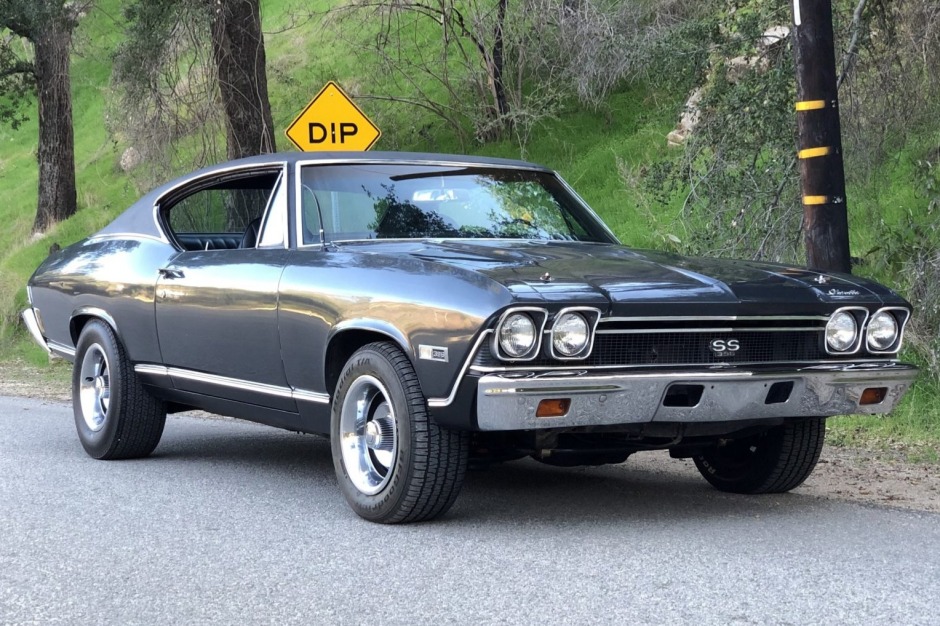 Far more common are purist or traditional restorations. These cars also emphasize originality whenever possible as well as the availability of authenticating documentation, but liberties can sometimes be taken in regard to safety and comfort modifications such as the addition of seat belts, power windows, or power steering if the car was not originally built with them from the factory.
Taken a step further, a restomod restoration usually takes a few more liberties concerning modernizing the vehicle. Emphasis is placed on things such as reliability, performance, safety, and comfort. Modifications such as air conditioning, fuel injection, upgraded brakes, and suspension enter the mix. However, retaining the look and feel of the original car also factors in.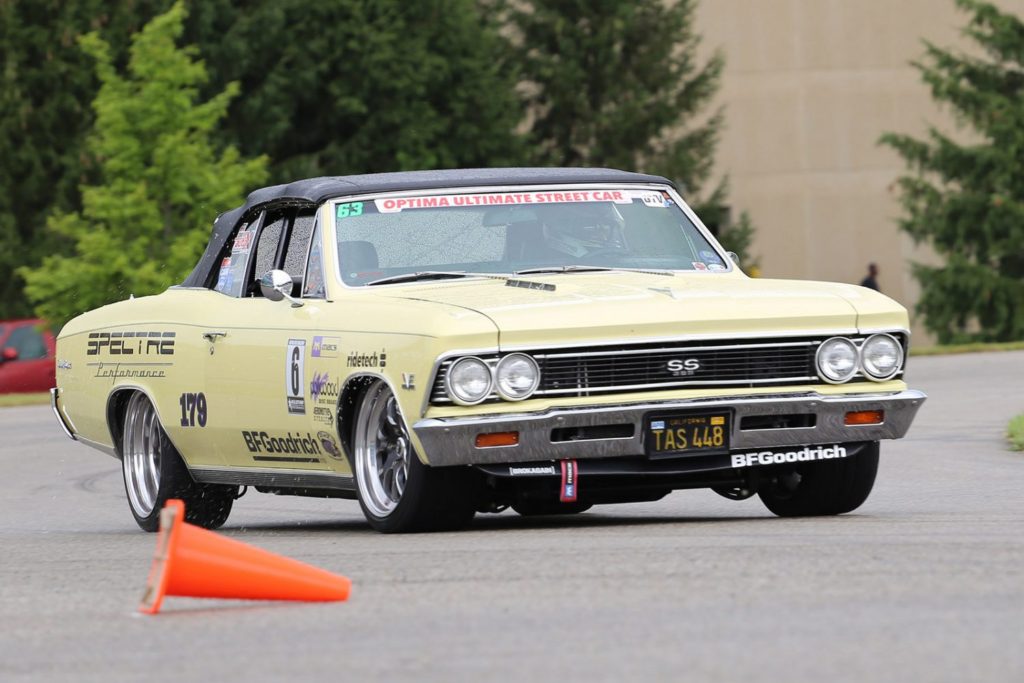 On the extreme end are pro-touring builds. The concept behind these builds involves maximizing the performance of the car in given motorsport such as drag or track use. These cars usually have engine and transmission swaps, and performance oriented brakes, tires, and suspension to name a few. Often times the interior will have modernized features such as electronic/digital gauges, racing seats, and other modifications.
For someone who is performing a restoration for the first time, the amount of work can seem overwhelming at times. The good news is that restorations don't necessarily have a set process that needs to be followed to succeed. It ultimately depends on the particular car as to where the restoration should begin, but the best practice is usually to tackle one complete system at a time. That way, there is a sense of progress towards that end goal of a brand new classic.
In any scenario, it is good practice to either purchase reproductions of the various manuals available for the vehicle, or to track down a pdf copy online for references and schematics to aid in the restoration. Many vehicles have wiring diagrams and service manuals available at this time. Something such as a Haynes manual may also be a good idea.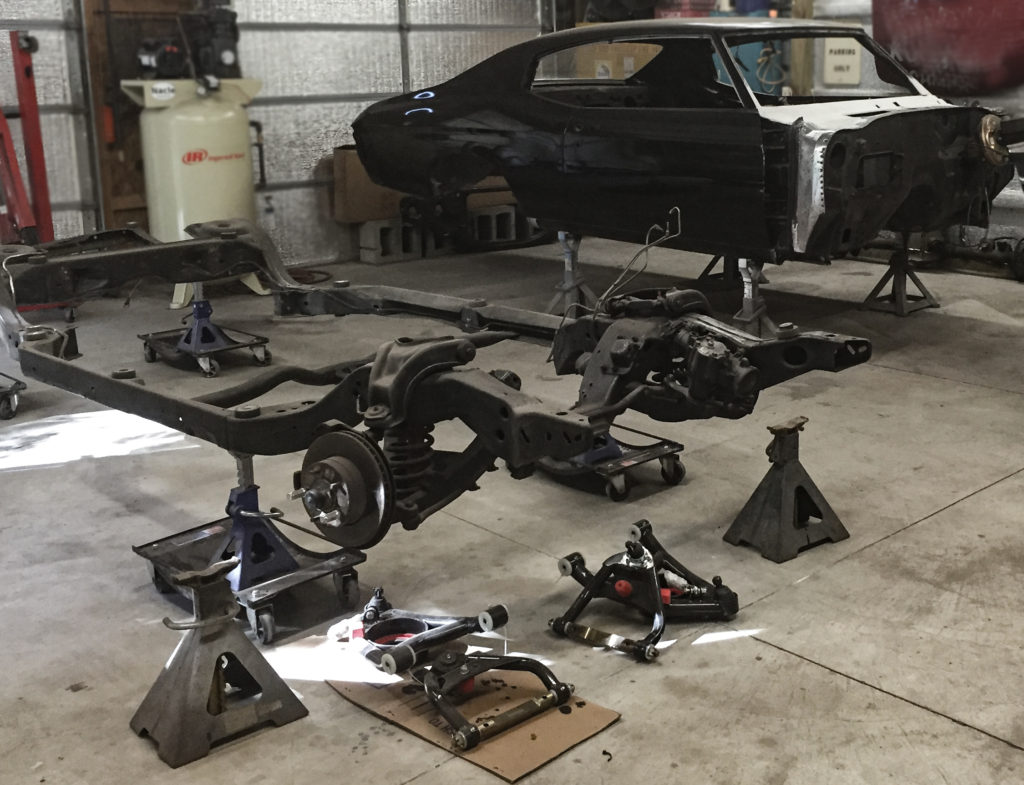 The term frame-off refers to removing the body of the vehicle from its frame and is a phrase often thrown around in this hobby. It implies that every nut, bolt, panel, etc. is being addressed in some way. The frame is typically cleaned and repaired, then painted or powder coated while the body is removed from it. This is how most seriously in-depth restorations are handled since there is only so many pristine barn finds still in existence.
Bodywork is where many prefer to begin, as it is the most significantly noticeable aspect of the restoration. It can also be the most intense to complete as well, depending on the condition of the shell at the start. Bodywork can involve as little as a few patch panels or be as involved as an entirely new floor pan, firewall, or roof skin. Some will even go as far as using a brand new Dynacorn Camaro or Chevelle body shell if the work would be too great to bring back the original from the dead.
Some of us out there might have a shell in decent condition, or perhaps they enjoy the patina look of a weathered and worn classic and would instead prefer to begin the process by refreshing the engine and transmission to get them in top shape. This is also another commonplace that restorations tend to start.
Fortunately, these classic Chevy V8s and transmissions are relatively commonplace due to how widely available they were in the past and still are to this day. Not only can original examples still be found and used, but GM offers brand new crate motors and transmission packages directly, not to mention the variety of aftermarket companies that have offerings on the market. Parts for Chevy big blocks and small blocks are also readily available, so it isn't that difficult to dive right into an engine build if one knows what they're doing or has the cash to pay an engine or transmission builder.
Know the Difference Between Small Block and Big Block with this Article.
A refresh of the auxiliary components such as the alternator, intake, water pump, radiator, etc. is also a good idea at this stage. Addressing the fueling system is also recommended at this time as well, especially if any bodywork is being done underneath the vehicle such as to the floor pan.
Check Out These Helpful Articles:
Automatic to Manual Transmission Swap
If the engine runs and the body isn't rusty swiss cheese, maybe braking and handling is a better place to start with for a restoration. After all, if the car is good enough to be a "driver" why not improve upon some of the areas that are sorely outdated? It also generally makes sense to start on the underside of the vehicle and work upwards.
The most commonly performed updates in this category usually entail a disc brake conversion and the addition of power steering. Many of these cars were originally equipped with drum brakes on all four corners, and those leave a lot on the table in terms of stopping power. The typical upgrade is a front power disc brake swap, but some opt for a 4 wheel disc brake conversion as well, sometimes even big brake kits.
Check Out Our Article On Converting drum brakes to disc brakes.
Power steering is also another common upgrade. Much like drum brakes, most of these vehicles were equipped with manual steering gearboxes when new. Though power steering was optional in some applications, it is not too often a factory power steering example is found in the wild. This greatly enhances the handling and drivability of the car, especially if it will be driven often. In some applications, rack & pinion conversions are available as well. While pricey, these conversions are vastly superior to an older-style gearbox in terms of road feel.
Suspension components are an important aspect of increasing the handling capability of a classic car. Replacing items such as bushings and ball joints have a huge impact on the road feeling that the car gives off. Upgrading or replacing sway bars and control arms also substantially improve the handling characteristics, removing the often floaty feeling that original equipment parts have.
Check These Articles on Suspension:
Converting Your Nova or Camaro to Four Link Coil Over Suspension
Finally, wheels and tires go a long way in the manner the car connects to and handles on the road. Period correct wheels and bias-ply tires may have their place within the hobby, but tire technology has significantly evolved in the decades since these cars rolled off the assembly line. The amount of available grip a modern tire provides is a night and day difference to a bias-ply tire. Additionally, a modern cast or forged wheel will not only be lighter and stronger, reducing unsprung weight, but they allow wider tires and more responsive handling characteristics.
Oftentimes, the original wiring of the car (if any is left) is in a sad state, whether it be old and corroded or chewed through by rodents or other critters over the years. There is no easy way to distinguish if there are breaks in the wiring that would cause an electrical short without tracing the individual wire from front to rear through the entire length of the run.
It is often best to replace the entire harness/harnesses with new wiring. This could either be in the form of an exact reproduction of the originals or a modernized wiring update kit with modern fuses and pre-configured connectors for aftermarket gauges and other accessories. In the event of an engine swap, this is especially true as the stock wiring will not be compatible. In either scenario, it is good practice to remove and replace original wiring whenever possible, if for nothing else than safety concerns. It would be disastrous if a random electrical fire were to suddenly break out during a cruise-in, for example.
Check out our articles on wiring: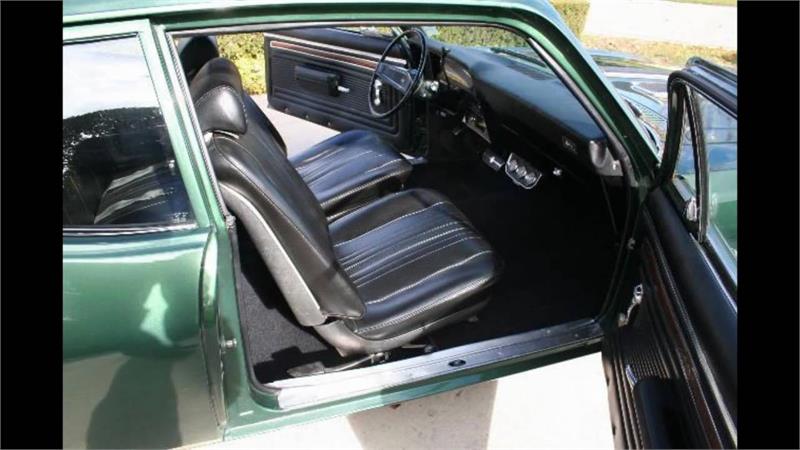 Many people agree that the interior should be one of the last portions of the vehicle to undergo the restoration process unless the car is already sorted in the other areas. This is largely because it can be compromised or damaged when performing other tasks such as bodywork, welding, or paint. Care should be taken with the interior, as this is where the majority of the time with the vehicle is spent when it is in use. Often times a vehicle's interior will require a substantial number of new parts, such as seat covers and carpeting, dash pad, knobs, and bezels, in order to bring it back to showroom condition after decades of wear and tear on the original components.
Once body repair work and paint has been completed, the finishing touches can be performed on the exterior of the car. This will usually entail various seals, moldings, trim pieces, emblems, and other bits. These pieces are recommended to be installed after the majority of the other processes as they are essentially the capstones of the build. Installing them at a point earlier in the restoration could be a mistake as there is the potential to either repeat work or damage the pieces.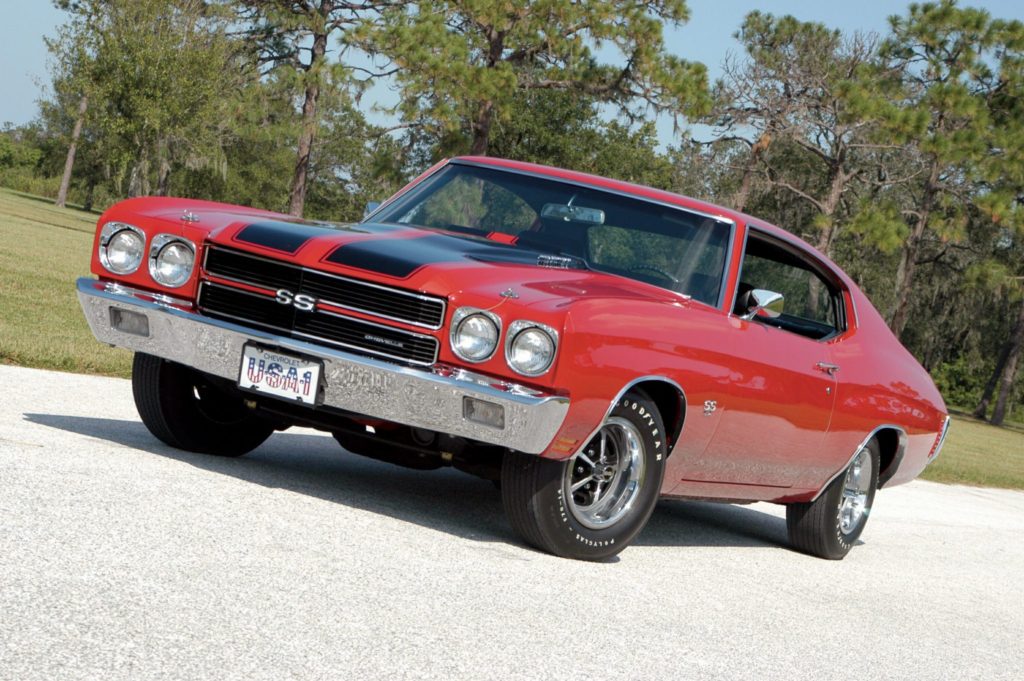 These are just some of the most common areas that many restoration jobs begin with, whether it be a driver quality or show car. These restorations generally all require similar work performed regardless of the stage, and these areas of the vehicle typically make the most sense of where to begin the process of a rebuild. While there is no set or correct order on how to restore a vehicle, some things make more sense to take on before others, much like the phrase "putting the cart before the horse" implies.
We hope this breakdown has clarified some of the terminology and common types of restoration projects. Those who are new or unfamiliar with the concept can certainly be overwhelmed by how daunting the task can seem, especially when starting out with a total basket case of a car as the specimen going under the knife. If you have any questions or need any parts, give us a call at (866) 358-2277