Dick Johnson's 1974 Chevy Nova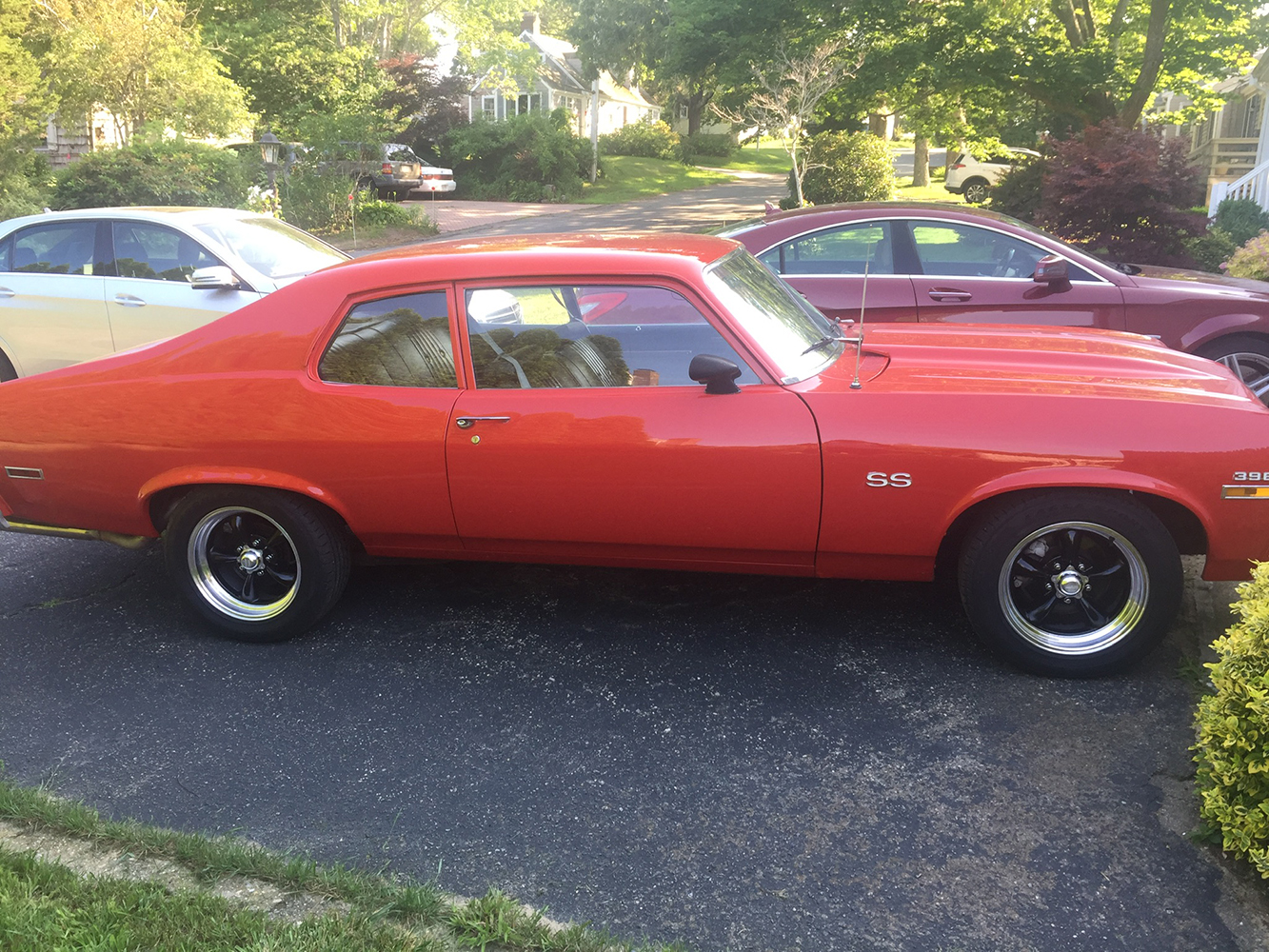 Dick Johnson's 1974 Chevy Nova – Barn Find '74 Nova
The "barn find" is one of the universal fantasies of all car enthusiasts, though few will actually have the opportunity presented to them. One day in 1988, Dick Johnson was told about several vehicles being stored in a barn by his friend, and he went to check out the lead.
Within that barn, Dick found a 1974 Chevy Nova that was slated to be modified as a drag vehicle. He saw the clean lines of the car and realized there was something there he could work with. The Nova spoke to him, he states that "the design was timeless and refreshing". He opted to purchase the Nova as a father and son project for his son's high school graduation in a few short years, however, Dick says,
"It quickly turned into a 'father' project but was completed in 2 years."
When he first purchased the Nova, it was missing quite a lot since it was due to become a dragster. There was no motor, transmission, interior or fuel tank among other things, but the body was impeccable, and it did retain the original 14" rally wheels and trim rings. Dick went on to source a 396 big block for his '74 Nova, bored .060 over with a mild cam and an HEI ignition system. He chose to pair the 396 to the highly sought after "Rock Crusher" Muncie M22 4 speed transmission with a Hurst short-throw shift gate up top. The Rally wheels have also been upgraded to modern American Racing Torque Thrusts.
Dick has enjoyed every aspect of his Nova, from assembling it all together into a final product, to driving it at cruises, car shows, and Shriners Parades. The car's even won a few trophies at various shows over the years. He plans to continue enjoying the Nova as it is now, maybe touching up a few areas that need attention. However, it might receive a new owner in the coming future. As Dick puts it,
"My grandson is pestering me to give it to him. As he is only 11, it will be a few years."
---
Check out these photos taken by Dick!
---

1966-1979 Nova Hood Hinge Spring For Standard/Cowl Induction

Ground Up Part #: RHS-25

Price: $15.95 (Save 20% buying this kit)
---
1973-1974 Nova 2 Door Window Felt Kit 8 Piece Replacement Style

Ground Up Part #: F277-1

Price: $89.99
---
1962-1974 Nova Trunk Weatherstrip

Ground Up Part #: JSS-309

Price: $14.95
---
1973-1974 Nova Tail Lamp Panel

Ground Up Part #: RP-1626

Price: $109.95 (Save 15% buying this kit)
---
1973-1974 Nova Tail Lamp Lens To Housing Gaskets

Ground Up Part #: JSS-0233

Price: $25.99
---
*Due to increased costs of manufacturing, materials, etc., prices can change. For current pricing, please visit our web site, or contact a Ground Up sales representative*
---
---