David Delaney's 1968 Chevelle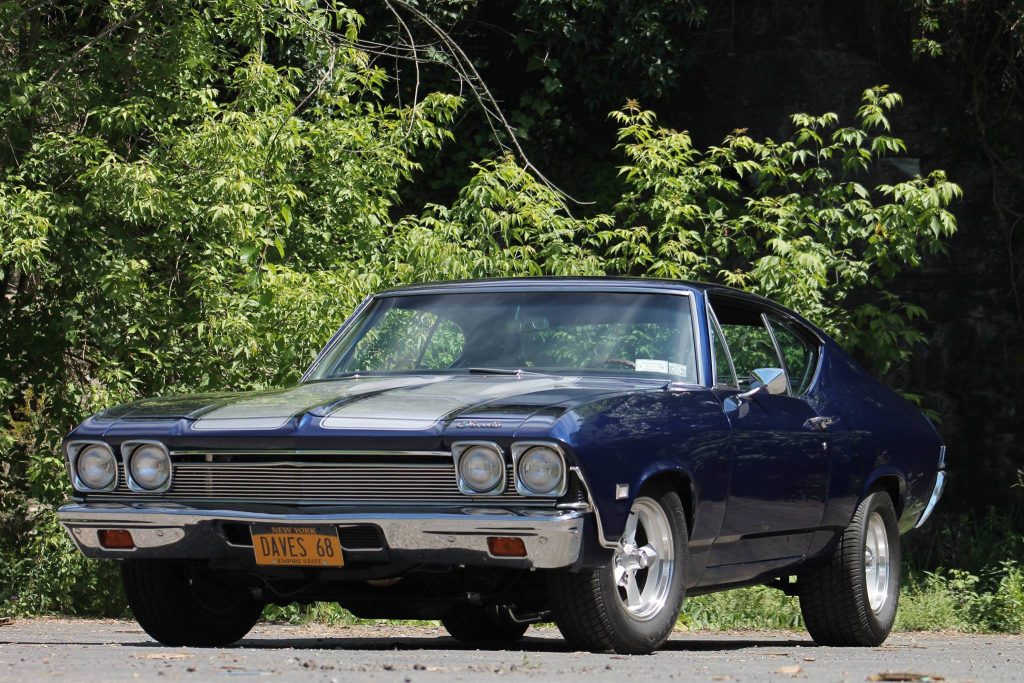 David Delaney's 1968 Chevelle – The Chevelle In The Field
David Delaney originally owned this 1968 Chevelle back in the early 1990's. As life moved through its paces David had to sell the car when he had kids and times got a bit tough. It wasn't until 2013 when one of those kids came home and said
"Hey I think I found your old 1968 Chevelle in a field!"
David proceeded to go and look at the Chevelle his son found in the field. Sure enough there it was, David's original 1968 Chevelle. The time in the field sure did a number on this Chevelle as it was very rough around the edges. Nonetheless,  David and his son decided to take on the project and make a father/son project out of it. Need less to say the work was hard and took 5 long years to complete but every moment was worth it to see the finished product, a beautiful 1968 Chevelle with an amazing back story that will stand the test of time.
Great story David! We always love to see owners reunited with their old cars! – Team Ground Up
---
Check out these photos taken by David!
---

1968 Chevelle AMK Master Body Hardware Kit

Ground Up Part #: 68AB

Price: $227.99 (Save 11% with this kit)
---
1968-1972 Chevelle Body Mounting Kit Coupe

Ground Up Part #: DCC-1516

Price: $69.52 (Save 20% with this kit)
---
1968 Chevelle Side Marker Bezel

Ground Up Part #: LSB-459

Price: $6.99
---
1968-1972 Chevelle Coupe Inner Window Trim Molding Kit

Ground Up Part #: IHT-KIT

Price: $135.08 (Save 20% with this kit)
---

---