Ground Up's 1978 Camaro Z28
Facebooked - Camaro Performers
Thanks to a "little" social media website, Ken Santoro was able to reunite with his 1978 Z28 Camaro.
As ironic as it may sound, many refer to the 1978 Camaro Z28 as the "Disco Camaro." The name came about possibly due to the factory-applied Z28 and RS sticker packages in sync with the times, or maybe it was because of the stereotype that the Camaro of this era – for some unknown reason – attracted those who listened to disco.
Thirty-five years later and the "Disco Camaro" is a relatively affordable platform for those looking to build a late second-gen as their entry into the muscle car world.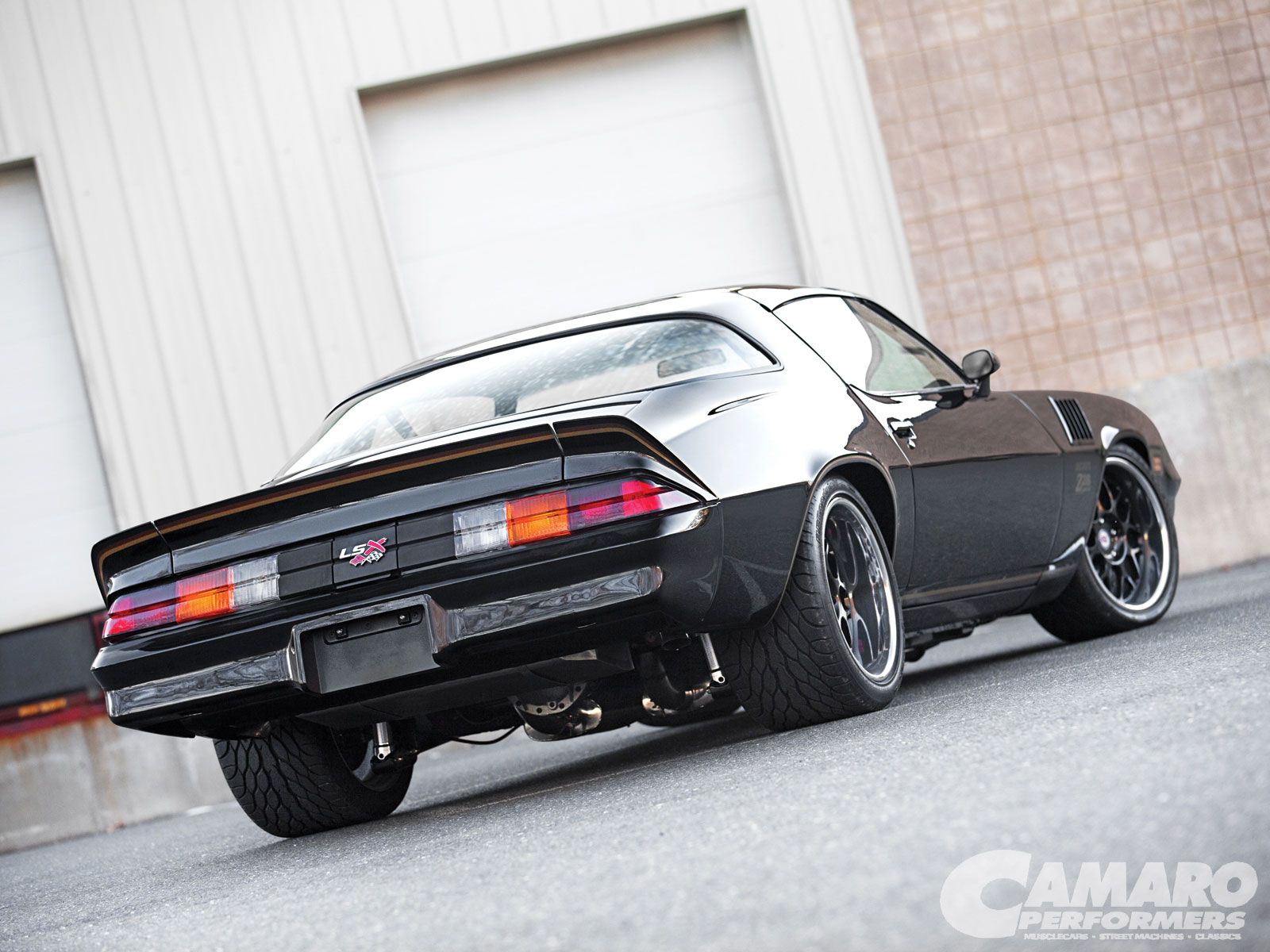 But all the nonsensical slang for this Camaro meant nothing to Ken Santoro (Ground Up, Inc. Founder) when he bought the car brand new from McVeigh Chevrolet in Valley Stream, New York, not long after graduating high school.
Ken tossed his mortarboard and stuffed his diploma in a drawer underneath a healthy inventory of mostly faded T-shirts, as college courses and job hunting weren't part of Ken's immediate plan – at least not yet.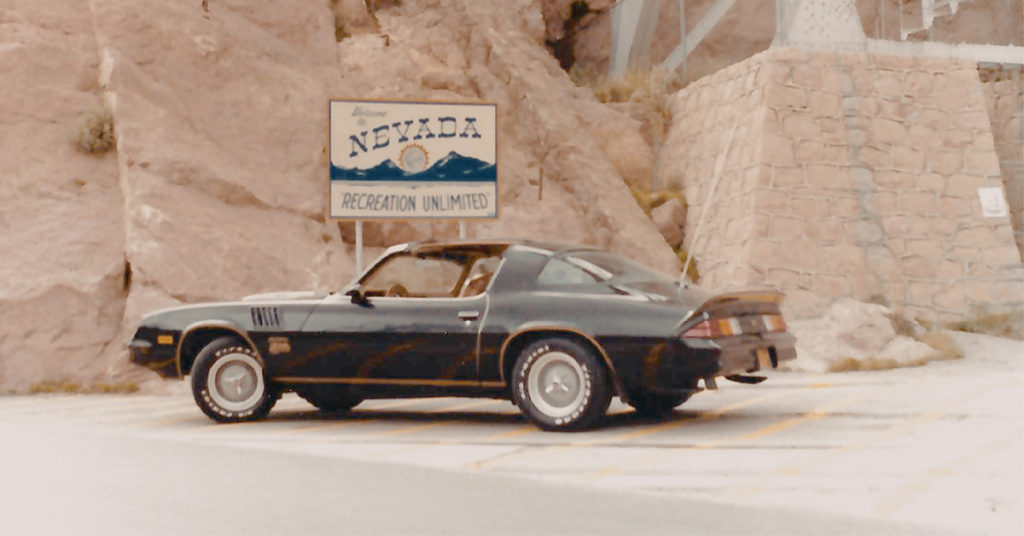 Unfortunately, the Camaro got away as he sold it to a friend in 1986. As life went through its paces, he lost track of the friend (and the car) who had years ago moved out west.
As luck would have it, after a 20-year disconnect Ken's old pal with the Camaro "friend's" him on a "little" social network called Facebook. Small talk ensues and Ken asks him whatever happened to the Camaro. It turns out the dude still had it. Although it's part of the landscape in a field next to his house, it's still intact.
As owner of Ground Up, Inc. SS396.com Ken had access to a full stock of inventory to help restore the car to its original glory, but the popularity, look, and reliability of the Pro Touring movement swayed Ken into upgrading the Camaro to a full-tilt g-machine.
The car would also be a great showcase for Ken to get the word out that his company also carries the best in aftermarket parts for those who want to go in a performance direction with their classic muscle cars.
Ken's idea was to update the car and regain the drivability with a plethora of performance upgrades. Breathing new life into the once-stagnant F-body is an off-the-shelf Chevrolet Performance Parts LSX 454.
The large-cubed mill features aluminum LSX LS7 port heads with 70cc chambers, 2.200-inch titanium intake valves and 1.610-inch hollow sodium-filled exhaust valves. A forged steel crankshaft and connecting rods mate up to 11.0:1 forged aluminum pistons. The hydraulic roller squares up with an intake and exhaust lift of 0.635 inch and duration of 236 degrees on the intake side with 246 degrees on the exhaust side.
Detroit Speed Inc. 17/8-inch stainless steel headers command combusted waste through a Pypes prototyped 3-inch exhaust system topped off with Pypes Race Pro mufflers. All said and done, the simple combo kicks out 620 hp at 6,200 rpm and 590 lb-ft at 4,800 rpm – plenty of beans for a ride that's as competitive as it is reliable.
Ken spruced up the engine and surroundings with some Fesler billet hood hinges and fender braces while a Spectre cone air filter snakes its way between the Anvil Auto carbon-fiber inner fenders and closeout panel. A March pulley system adds additional eye candy to the healthy ensemble.
The crew at American Powertrain took the honors of assembling the Tremec TKO 600 transmission and worked in their Science Friction performance clutch to manage the power down to a Moser 12-bolt rearend fortified with 3.73 cogs.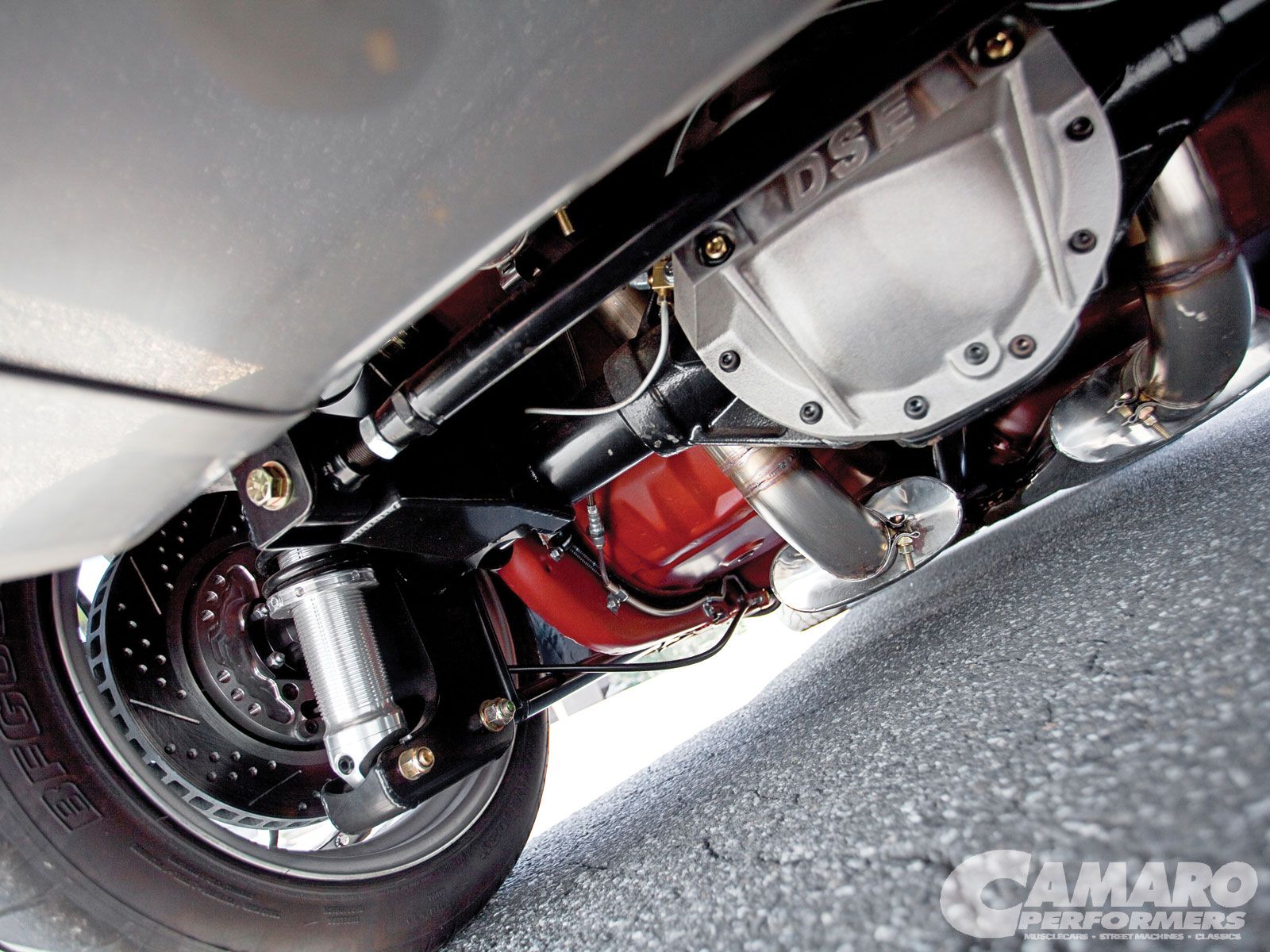 Going into this build no corners would be cut, especially in the suspension department.
Ken opted for Detroit Speed's hydroformed subframe up front and their QUADRALink system out back. Nick Giordano at Unique Performance in Long Island, New York, took care of the installation and also welded in a set of DSE subframe connectors for additional chassis stiffening.
HRE R40 wheels (18×10 front, 18×12 rear) contribute to the stylish look, and with black powdercoated centers and spokes, the polished lips inspire a more modern scene. Baer 6S Extreme calipers grip the 14-inch rotors all around and provide extra performance in the stopping zone. Ken went to Streetside Restoration in West Babylon, New York, to burn in a set of DSE Deep Tubs in order to accommodate the necessary area demanded by the BFG 335 rear rubber. The 275's up front slid in with no drama.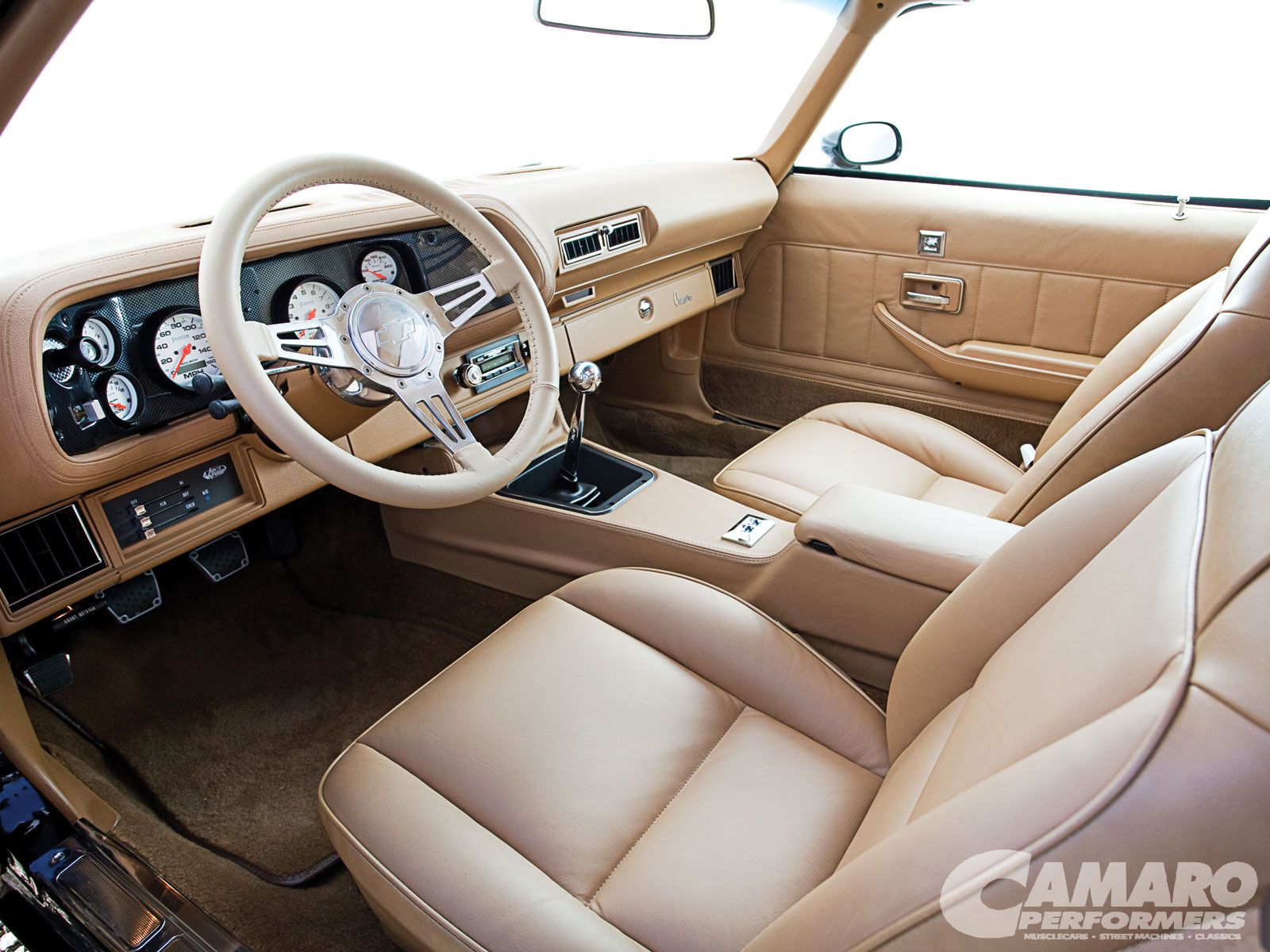 The camel-colored driver's compartment adheres to the factory feel with custom leather seat covers and door and side panel covering supplied by PUI Interiors.
Offering a race-inspired tone is a Classic Thunder Road carbon-fiber instrument panel populated with Auto Meter Phantom gauges. Ken credits Unique Performance for the installation and sourced his own inventory for the fresh glass throughout.
Knowing full well the car would be driven on long excursions, quality tunes couldn't be overlooked, so Ken dove in with a Retrosound vintage-style head unit followed by four Retorsound speakers wired up in the stock locations, while an 8-inch sub stuffed in the trunk kicks the system up a notch.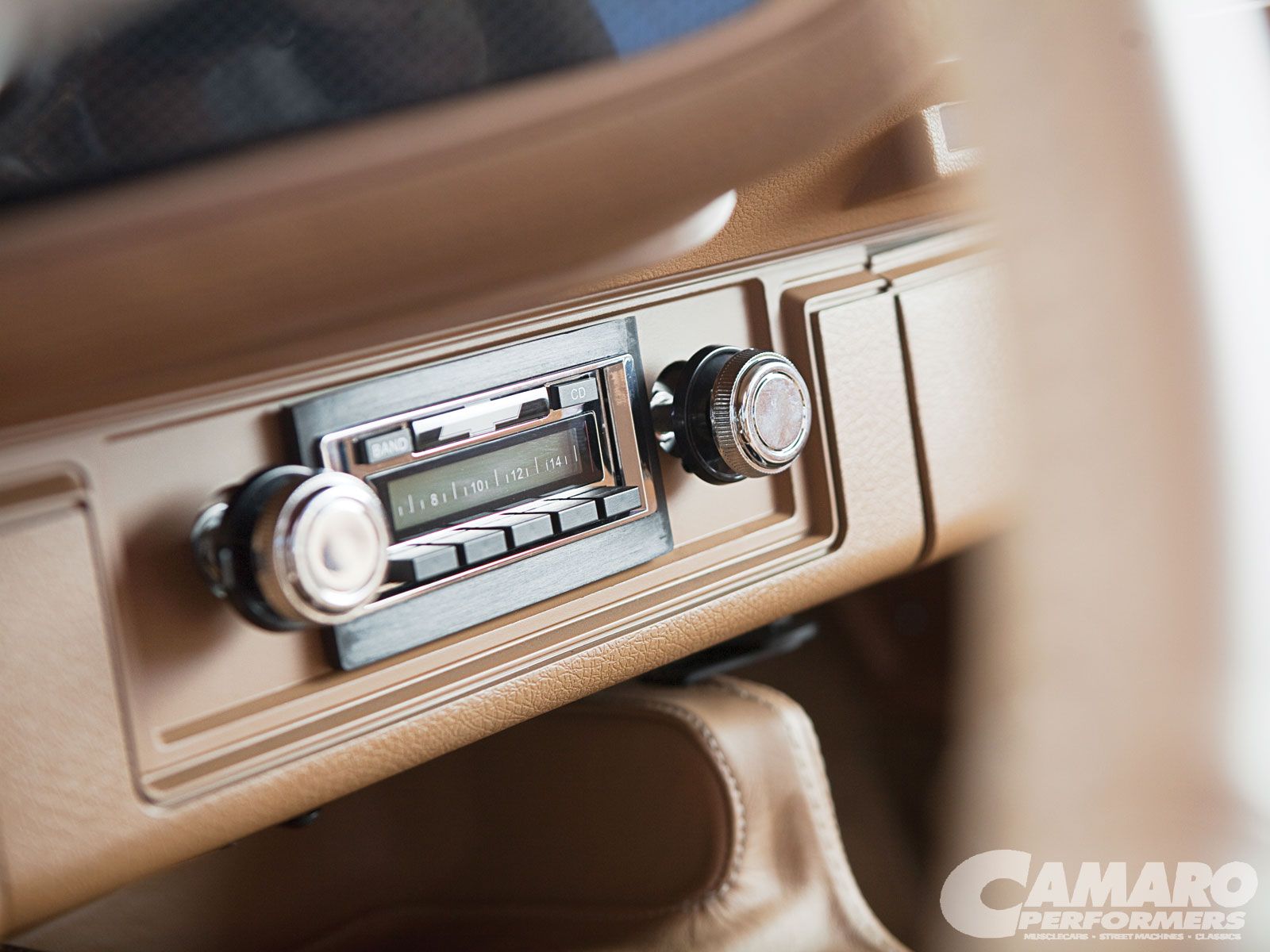 Being the original owner, Ken had a clear vision of how to crossbreed the drivability and feel of modern suspension with the exterior looks of a classic '70s exterior.
Bud Urig at Streetside Restorations grabbed the reins and sprayed a flawless layer of deep black pigment then meticulously applied the Z28 graphics supplied by Phoenix Graphix (Chandler, Arizona).
No doubt, Ken pulled off a unique interpretation of a vintage restoration by building wicked Pro Touring performer while maintaining the '70s soul of this late second-gen's heritage.
It remains to be seen if Facebook will endure a similar fate as disco music, but one thing is for sure; if it weren't for the efforts of a young college kid and his "little" company called Facebook, this one-of-a-kind Camaro might still be baking in the sun as yard art instead of firing on all eight cylinders as a killer Pro Touring Camaro clad in sheep's clothing.
1978 Camaro Z/28 LSX Gallery
1968 Camaro Additional Links
Share this article with your friends!