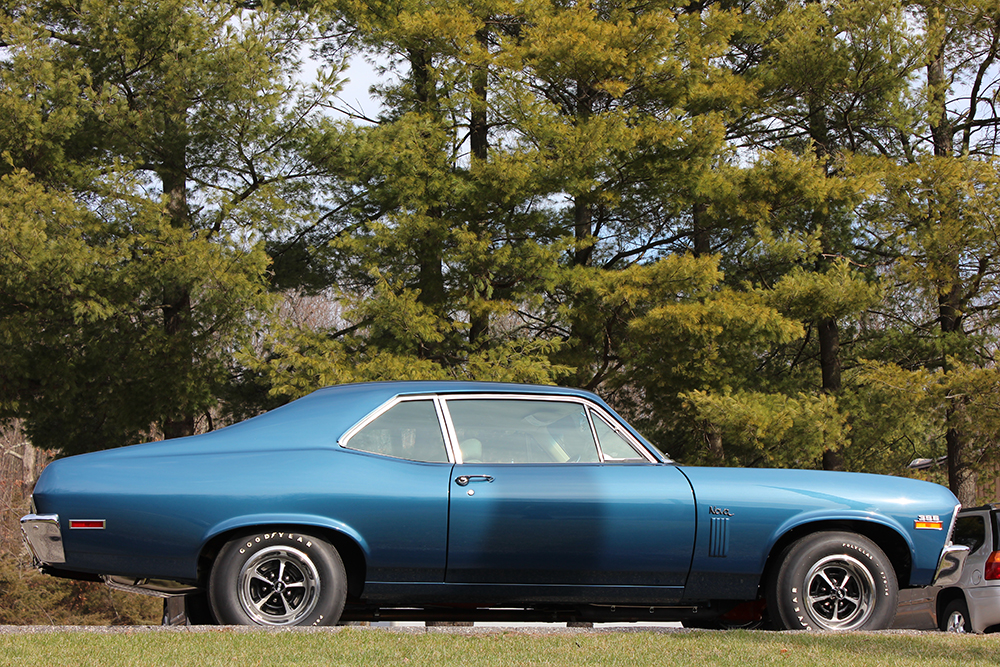 ---
This fathom blue 1970 Nova SS was special ordered at Scuncio Chevrolet in Greenville Rhode island on January 29th 1970.
This Nova was ordered with a L78 396 big block engine rated at 375 horse power at 5600 rpm, 415 ft/lbs of torque at 3600 rpm. It also came with the highly desired M21 close ratio 4 speed manual transmission, and a 12 bolt post rear with a 4.10 gear ratio. Chevrolet made 337,280 V8 equipped Novas that year, and only 3,448 came with the L78, and M21 transmission. The addition of the 4.10 gears make it even more rare.
Scuncio Chevrolet was well known to the hot rod world as a place to go if you wanted more performance from your Chevy. This car is no exception as it came with a set of dealer installed exhaust headers, which were quite rare on a new car.
This car came to us complete with the original customer order form, original window sticker, and protect-o plate.
---
Check out the latest pictures and restoration of our 1970 Nova L78 below
---