91 Great Hill Road
Naugatuck, CT 06770 US
U.S. & Canada: (866) 358-2277
Email: info@ss396.com
1970-1973 Chevrolet Rally Sport Conversion Kit

Product May Vary From Above Listed Image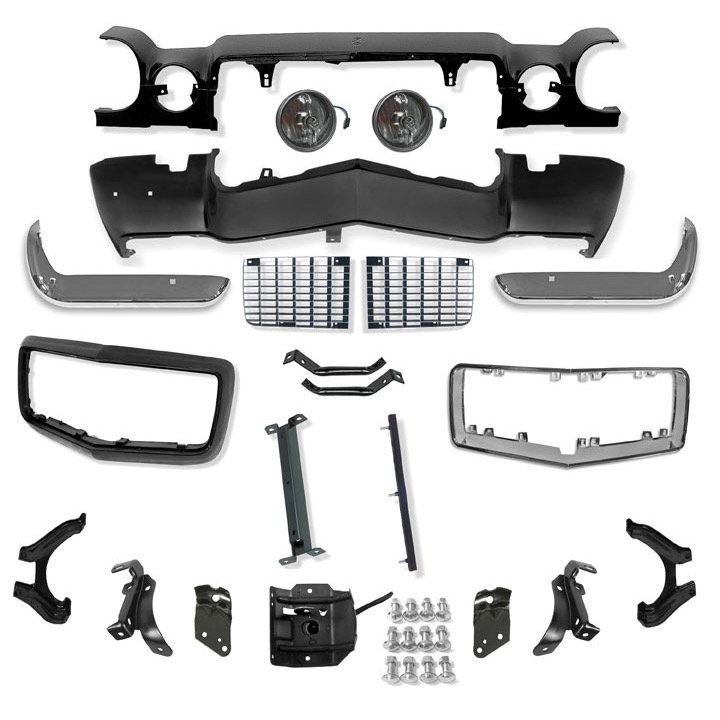 Do you have a standard Chevrolet Camaro but love the look of the 1970-1973 Rally Sport package? Ground Up's 1970-1973 Rally Sport conversion kit gives you virtually everything you need to convert your standard Camaro into the desirable split bumper front end!This Camaro RS conversion kit includes:Front Lower Valance (RVP-7Z)Header Panel (RHP-568)Hood Release (RHR-73RS)Pair of Front Split Bumpers (MCI-9230)Front Bumper Brackets Inner (MBB-554)Front Bumper Brackets Outer (MBB-556)Bumper Bolt Kit (BPX-359)Parking Lamp Housings (LPH-970)Bumper Braces Front (MBB-580)Urethane Nose (MCI-9447)Bumper Brackets for Urethane Nose (MBB-295)Grille (LEH-1064)Grille Surround Chrome (LK-889)Grille Divider Bracket (MK-55)Grille Divider Insert (MK-57) Please see the Super Chevy article from April 30th that features a in-depth install of this kit. Click the Warranty / Instructions tab below to see the article.
Ground Up Part #

RSX-KIT70

Manufacturer Part #

RSX-KIT70

Brand

Ground Up

Sold As:

Kit

Part Eligible For Discounting

No

Part Eligible For Free Shipping

No

Shipping Details:

This item ships UPS Ground.